Running color runs is nothing new for my family. Though we've tucked quite a few under our belt over the last 4 years, surprisingly we have never participated in The Color Run. Founded in 2012, The Color Run has become the largest 5k event series in the world.
The Color Run Dream Tour, Presented by Lay's®, is sure to release your inner runicorn. You read that right, your inner running unicorn self. You go Glen Coco! The Color Run Dream Tour is a color runner's dream come true from foam clouds and dream walls to color throws and heart pumping beats. Rolling in to Rawhide Western Town on Saturday, March 25, the happiest 5k on the planet will make your color filled dreams come true.
Release Your Inner Runicorn
When you enter this magical course, you will be greeted by magically giant unicorns and fluffy dream colored clouds, also known as foam but don't kill my dreamy vibe. Keep up your pace because those color stations are waiting for you just around the corner to brighten your day.
To keep the positive mojo flowing, The Color Run's new Dream Wall will give you the opportunity to share your dreams with the world. Using spray paint, you can vibrantly scream them loud which is a perfect photo op. Don't forget to use those #DreamInColors and #Happiest5k hashtags on your post though!
After crossing the finish line of this untimed run, grab a snack and get your party on at the Finish Festival. You can shake your bottom with the official Runicorn and turn into a rainbow even further with massive color throws every couple of minutes.
The Color Run Dream Tour Swag
With your registration to The Color Run, you will receive a custom race kit. Every race kit includes a Dream Tour race shirt, a Unicorn Finisher's Medal(YAS!), a headband, fun temporary tattoos and a runner's bib for you to uniquely color-in. Get ready for my art folks! Okay, not really. I color like my toddler, haha!
Want to add a little more swag to your run? Upgrade your race kit with a deluxe registration package and you'll receive even more goodies to strut. Want even more? Check out The Color Run store to find lots of fun dream inspired items.
Last but not least, the Phoenix run also benefits Banner Children's, one of the largest medical care organizations in Arizona. This means you're not only running to release your inner runicorn but running for a cause as well.
Colorfully Dreamy Giveaway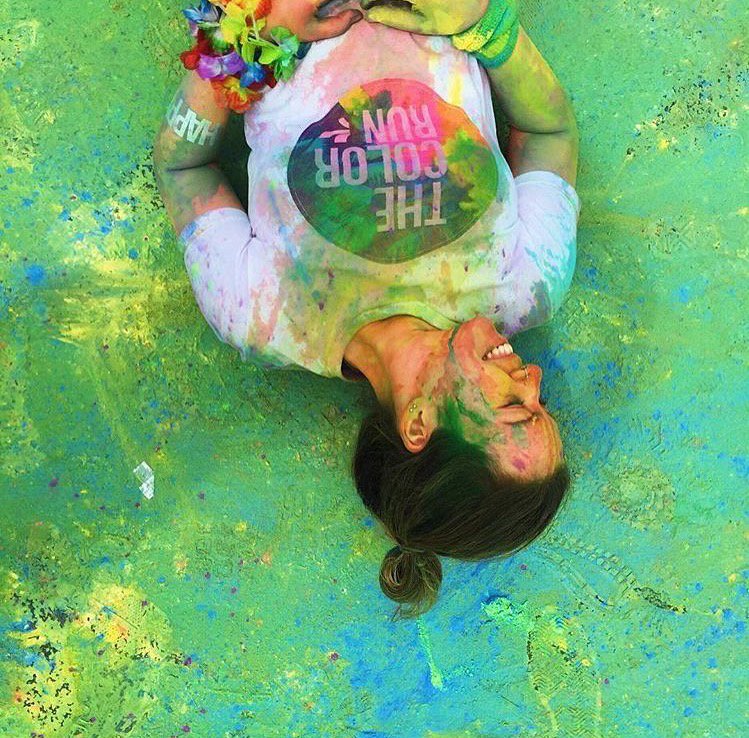 The Color Run Dream Tour, Presented by Lay's®, and I have teamed up to give away not one, not two, but four free race entries! That means one lucky winner will receive all four registrations to fill their dreams full of color. Too impatient to find out if you're a winner? Use The Color Run promo code "WILDISHJESS" to get $5 off your registration. Good luck and I'll see you out in the clouds!